Our Suites
At Commodore Inn The Grove, our goal is to surround you with maximum comfort, top-quality furnishings and finishes, and unsurpassed service. That's what makes our turnkey apartment options so unique. We transform temporary housing into your home. Call or email us today to experience the difference.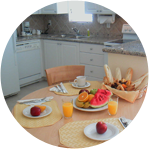 Amenities
Our relocation corporate apartments are complete with a state-of-the-art kitchen, phone, cable TV, and more, our spacious suites have all the amenities needed to keep you comfortable so you feel at home.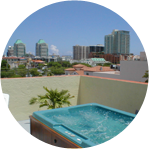 Neighborhood
Located in the heart of the Grove, Commodore Inn The Grove is near many attractions in the neighborhood. Whether you are in a business trip, temporarily relocating or just taking an extended vacation, explore Coconut Grove.
The thrill awaits right outside your doorstep.